The First Answer Sheet to The Era of New Regulations: 2021 Ringier Personal Care Technology Innovation Awards Announced!
Date Published:7/29/2021 11:07:46 上午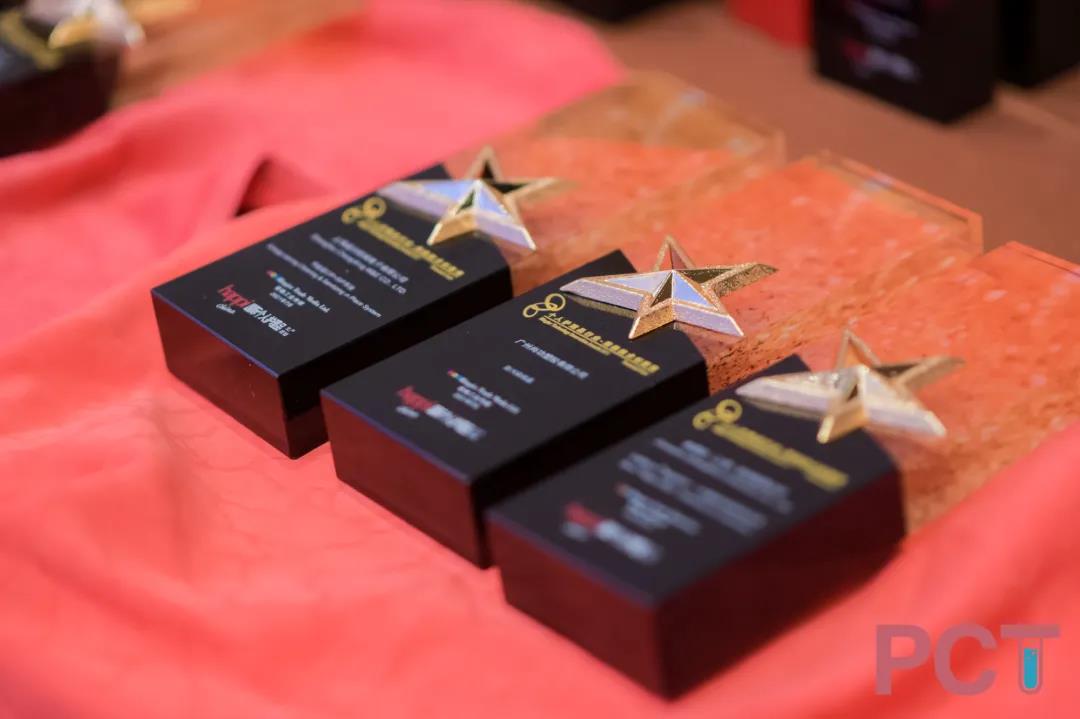 2021 is the first year of new regulations for China's cosmetics industry. With the strongest regulation in the 
history 
of
the 
market and unlocing the world of innovation, the industry has got the chance to reshuffle for the first time in 30 years.
The year 2021 is the 17th successful hold of Ringier Technology Innovation Awards Ceremony, just like an a
barometer that
witness 
every 
great development of China's personal care industry. This time was no exception.
In fact, the tradition and insisted concept of innovation Award  and the core ideas of the new rules are 
the same: 
seeking
truth from facts, focusing on efficiency, ensure security, innovate from the origin...
After 3 months of soliciting, participation of more than 200 products, strict evaluations from 10 core experts, more than 10,000 votes from the industry, fierce competition of 6 categories.....
Finally---
On July 14th, at 3pm, the award ceremony of "Ringier 2021 Personal Care Industry -- Technology Innovation Awards" was held in Kerry Hotel in Pudong, Shanghai.
60 innovation winners were announced!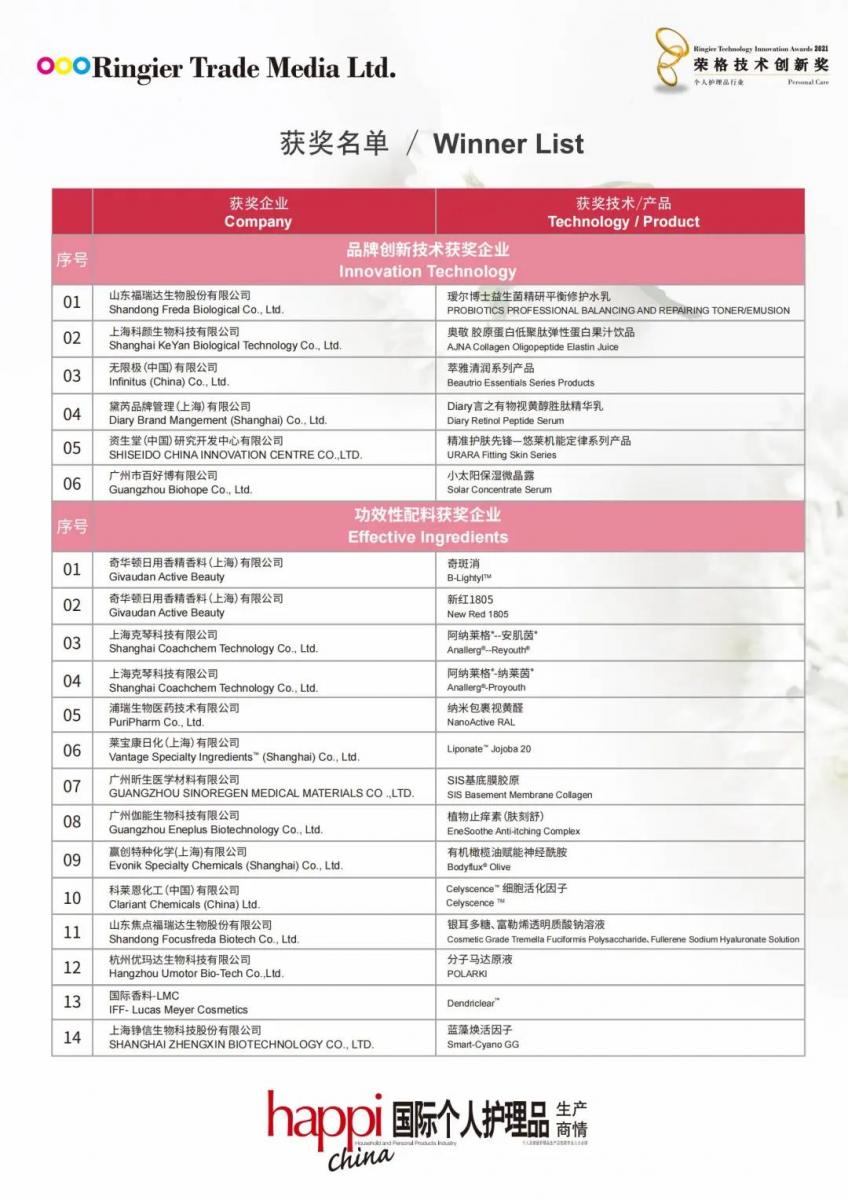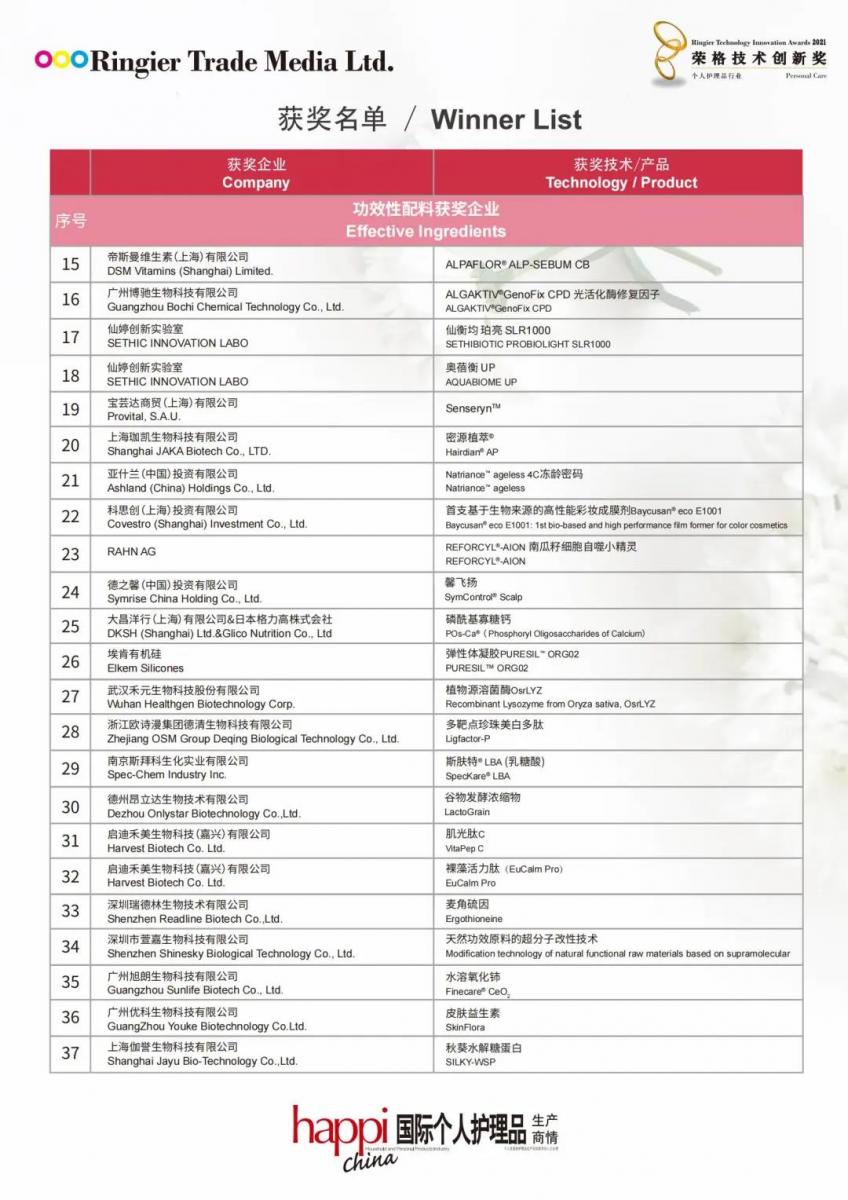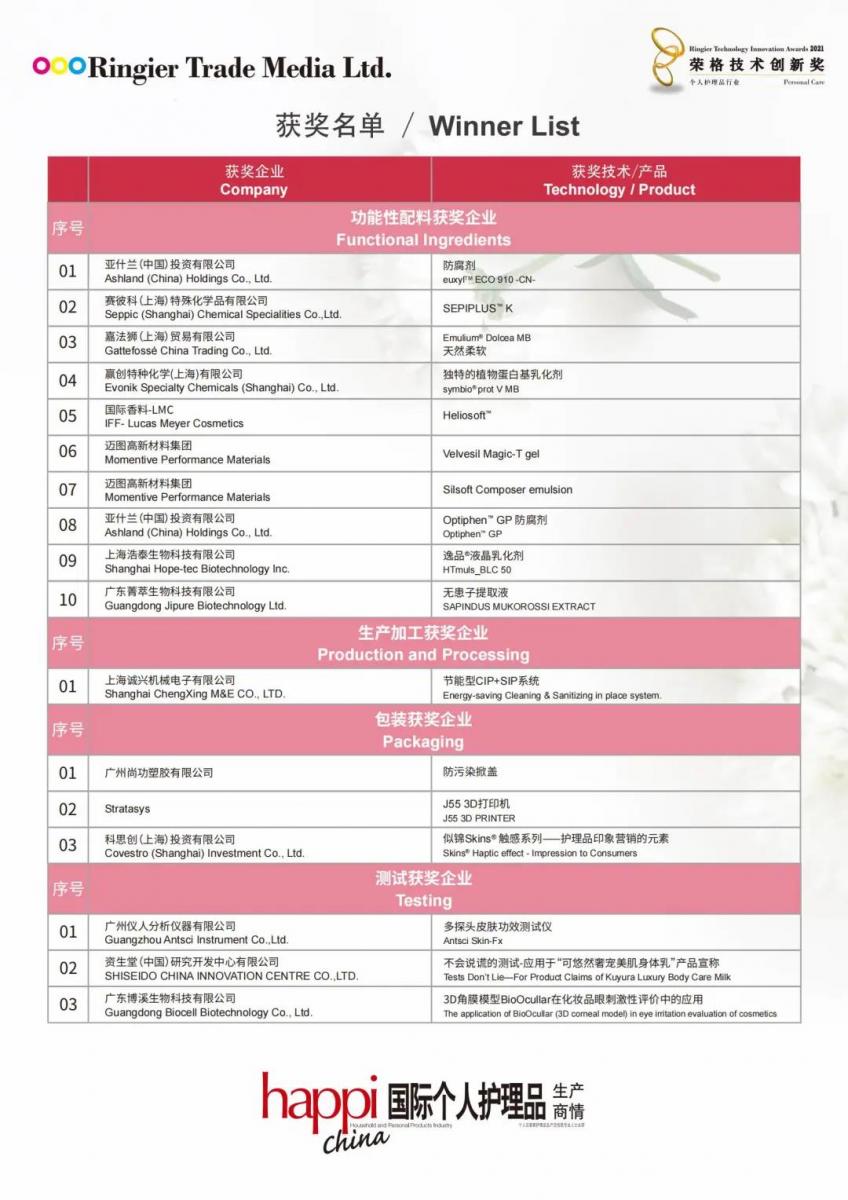 (Ranked in no particular order)
Expert judges, media, participating companies and visitors gathered to congratulate the companies and products 
that have demonstrated extraordinary creativity and innovation over the past year.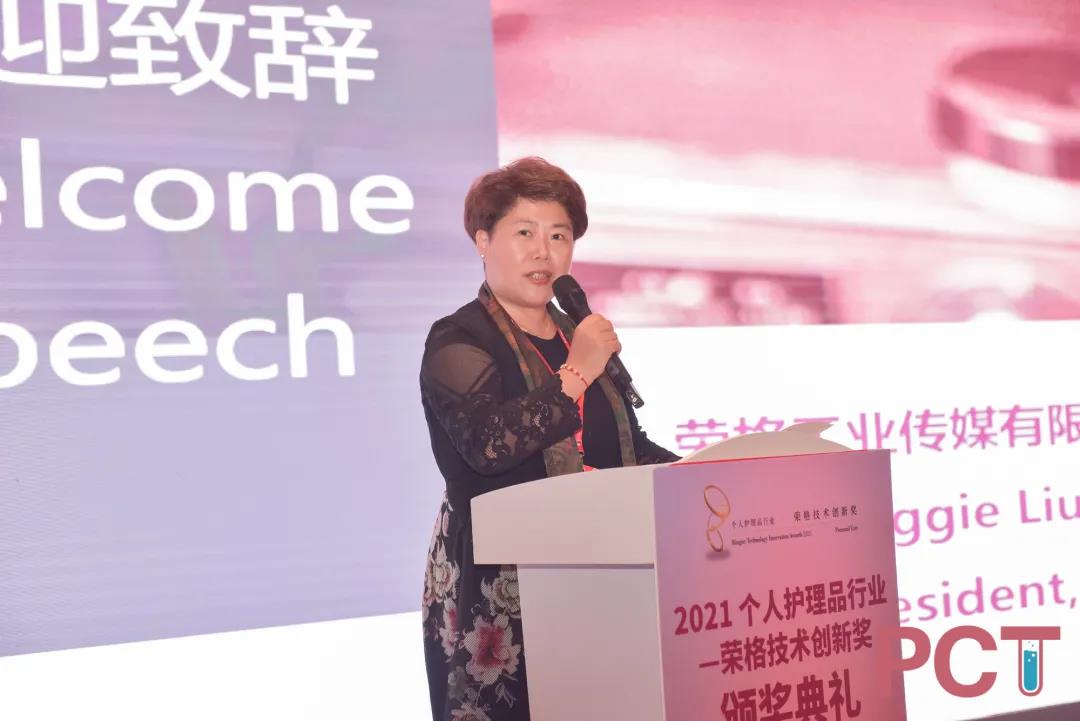 Ms. Liu Yiling, Vice President of Ringer Industrial Media, delivered the opening speech on behalf of the organizer:
In this year's innovation award, the competition of effective ingredients is more intense than in previous years.

It is worth
noting tha
t this year our testing category received several times more applications than in previous years.
New testing technology, testing products emerged,

reflecting the positive impact of the new rules on the industry!
This year, we further expanded the size of the expert review panel, with 10 core experts, including R&D directors, 
chief
scientists, dermatologists, educational leaders, and experts from industry associations. Experts in the sub-fields were 
invited
to provide review opinions.

In addition, the "score system" will continue to be adopted this year, in which the 
expert votes
weighting 70% combines with the popular votes weighting 30%, and the results 
will be 
more refined through the score ranking.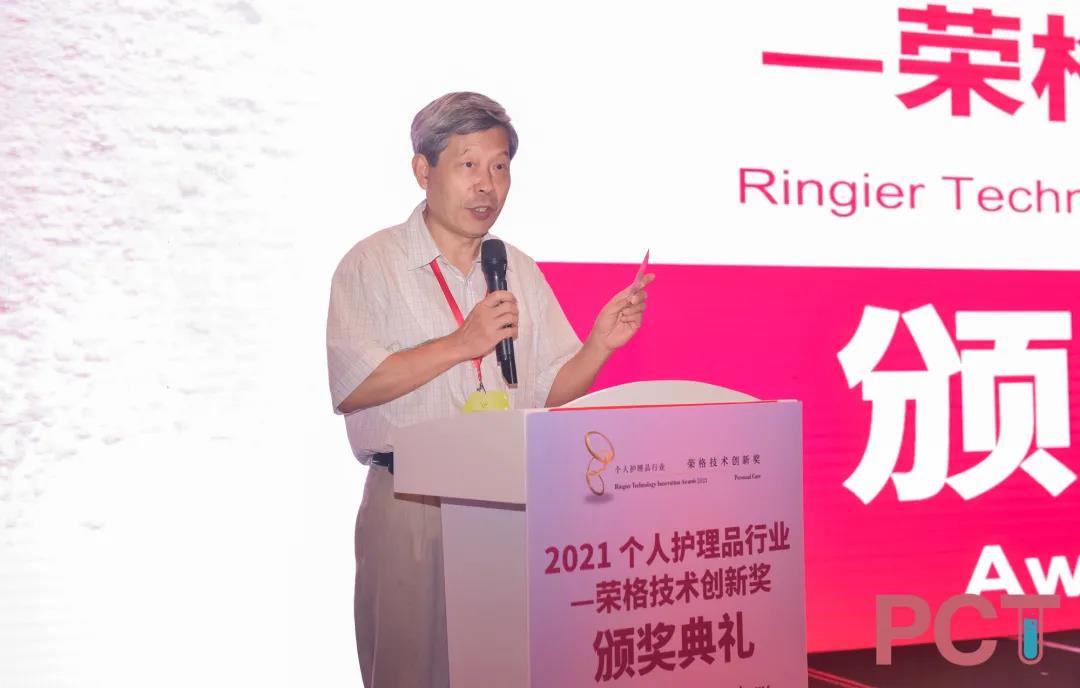 Dr. Weiping Mei, Deputy Director of R&D of Beiersdorf China and Chief R&D Innovation 
Officer of Tesa Asia
Pacific, delivered a speech on behalf of the panel:
This year marks the 30th year of my doctorate in Germany, and the 26th year of my doctorate in Beiersdorf
and Dessa. 
I used to do research and development abroad. Now that I've been given the position 
of Innovation
Officer, I've made "innovation" my new goal, like all of you.
After returning to China, I visited many places, thinking about how to help Chinese enterprises to innovate.
 I held discussions
and got some 
feedback 
from local governments and regulators. I think the top priority for
China's 
cosmetics industry is

how to help startups and local enterprises to innovate.

Startups and international
brands inevitably 
compete on a track, but the government and society need to give enough space.....
The good news is that this is what our government is eager to do and is trying to figure out. I am also discussing
with 
the 
organizer, 
Ringier, 
and I believe that next year we will see some changes in the awards and make it better.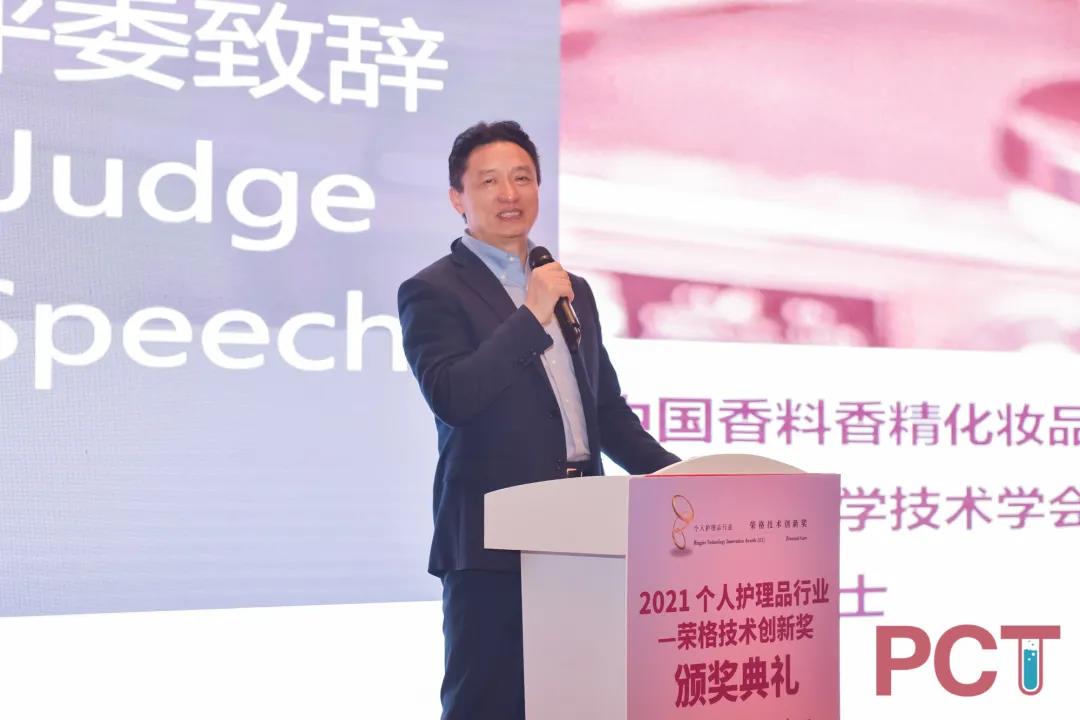 Dr. Liu Yuliang, Chairman of Cosmetic Science and Technology Association of China Flavor & Fragrance
Cosmetics Industry Association, delivered a speech on behalf of the jury:
As Dr. Mei said, We've been in this industry for a long time and have expectations. We look forward to our
cosmetics going 
out of China, out of Asia, out to the world. At present, China's personal protection industry is
booming. 
After all, it is an industry with strong ability to resist economic cycle risks. 
But I have 
to say: 
we are
still far from international standards.
First, there are only few Chinese brands that can make it to the international stage. People should not think that
using 
Tiktok, Kuaishou, relying on the live broadcast, selling a product in a few seconds, that is called a brand.
It isn't.

The real brands that can go abroad all have to work on the front end of the raw materials. 
That's why 
I'm
here at Ringier's Technology Innovation Awards Ceremony, because that's the driving force.
Second, China is not even a "manufacturing power" in cosmetics. Most of the time we are in a closed door,
we're just to ourselves.

Whether in the production process, or science and technology, 
compared 
to 
other
industries, cosmetics are still insufficient.

Today's new regulations and the establishment 
of various 
evaluation
systems are actually catching up.
The award is a kind of recognition, and congratulations to all the innovation award winners,

you are excellent players
in the origin of innovation in the domestic industry. But reflection is still necessary.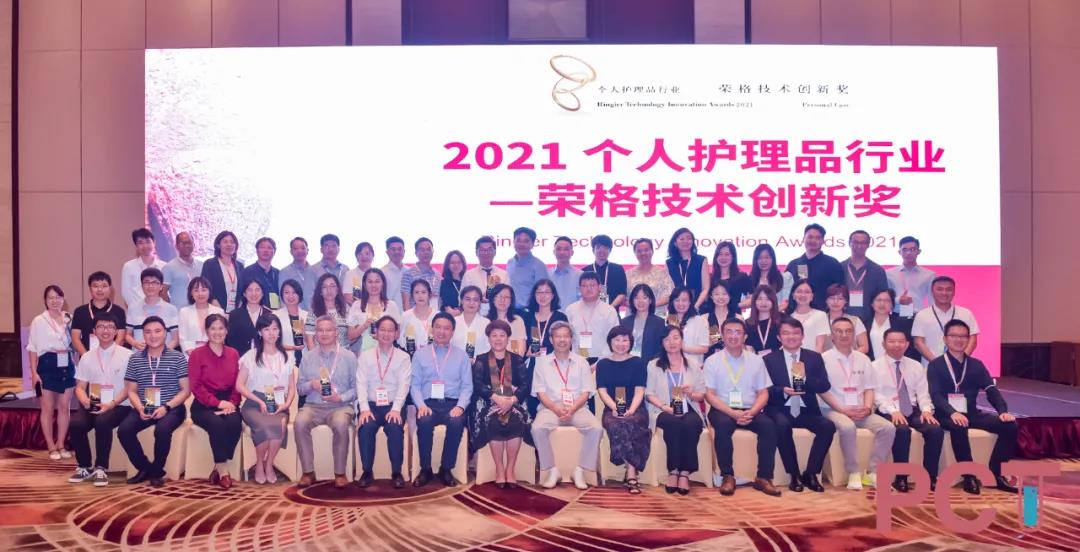 Ringier Technology Innovation Awards, let innovation have proofs to follow!