eve Conference Detail Block
Conference background
INDUSTRY 4.0: SO MANY TERMS, WHAT IS IT ALL ABOUT?
---In a nutshell, Industry 4.0 is to network, virtualize, and augment real world processes to achieve a higher system performance. Meaning the ratio of what you put in vs what you get out.
With the development of information technology such as Internet, Big data and Mobile applications, industrial restructuring begins to enter the substantive stage. In China, strategies on smart manufacturing and manufacturing 2025 have been introduced successively which indicates that we began to take action to seize the opportunity of the industrial development to achieve transformation. As an important role on the industrial intelligence, Smart factory has attracted great attention from all the industry. What is the smart factory? What is the core structure of smart factory? What kind of support can be provided for the transformation of enterprises? We will bring you a two-day meeting to answer all these questions.
Meanwhile,we will hold" ROI Industry 4.0 Awards China" at the Ringier conference SMART FACTORY 2017 on 17 October in Shanghai.The goal of the ROI Industry 4.0 Awards China is to identify and honor industry 4.0 solutions in the manufacturing industry. The Awards purpose is to reward the user of such systems. The target group for the Awards are producing companies who have realized an industry 4.0 like use case in their production system, either as a whole or within a defined pilot sec-tion.
ROI Industry 4.0 Awards China 2017 Winner
BOSCH Changsha

Advantech

TLD

Borche Machinery

Truking
2017 Wonderful Moment
---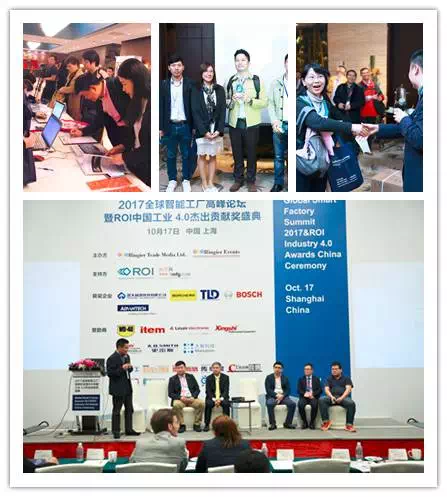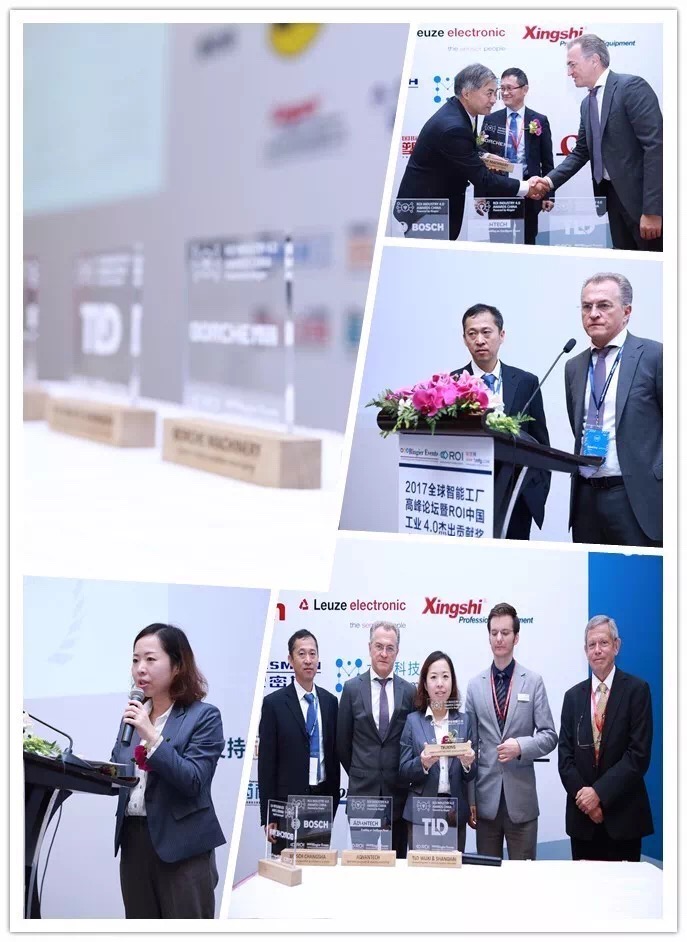 Onsite Event Review (2017.10.17)
---
Who will attend
Executive and technical representative from intelligent equipment/intelligent manufacturing company
- Executive and technical representative from intelligent manufacturing industry chain upstream excellent enterprise
- Executive and technical representative from intelligent equipment/intelligent manufacturing system integrator enterprise
- Executive and technical representative from automobile, elect
Why you need to attend
- 20+ topics, 150+ industry elites
- Advisory committee from domestic and overseas markets
- Market overview, Industry trends and innovative technology
- Industry experts to share onsite
- Access to practical idea, news and solutions and new ideas
- Mini expo and technical seminar
- Supply & demand matching
- Concurrent Ceremony:ROI Industry 4.0 Awards China
Sponsors
Advertisement Sponsorship