eve Conference Detail Block
Conference background
Background:
Intelligent manufacturing has become the main theme in the development of current industry, meanwhile, the application of laser is gradually moving toward the direction of high power, faster speed and intelligence. On one hand, on account for laser welding is of the benefit that high weld strength, fast welding speed and narrow weld seam, accompanying with the good surface condition, elimination of the need for post-weld cleaning work, and relatively beautiful welding appearance, which made it become a focusing topic in automobile industry. On the other hand, the rapid development of precision processing market, such as 3C and power batteries, lead a critical request on precision processing, thus, not only opportunities but also challenges are brought for laser precision processing.
In order to promote the development of laser processing technology and related industries to the "Made in China 2025" strategy, Ringier Trade Media will hold the 2020 China Laser Processing Technology Summit in Shanghai on July 16-17. With the topic that the development direction of laser processing and intelligent manufacturing technology, laser processing in automotive, aerospace, rail transit and other fields, what's more, latest topics such as, laser precision processing technology applications in consumer electronics and semiconductor, additive manufacturing are also waiting for you. We will invite experts and core user companies to our conference, together we could share the information for new technologies, new products, new processes.
Hot Topics:
- Prospects for Innovation and Application of Laser Technology in China in 2020
- Future factory of Industry 4.0—Laser intelligent digital workshop
- How to improve the efficiency and quality of body welding
- Laser welding process difficulties and breakthroughs
- Laser remote welding body-in-white laser welding process
- New progress and new developments in laser additive manufacturing technology
- Laser robot and intelligent repair and remanufacturing
- Application of laser technology in aerospace
- Laser drilling and cutting advantages in PCB
- New application and new technology of laser marking technology in 3C industry
- Analysis of the main points of laser fine etching technology
- Analysis of Laser Precision Processing on Surfaces of Organic Polymers
- Advantages of semiconductor laser pump sources
- Vertical cavity surface emitting semiconductor laser (VCSEL) for intelligent manufacturing
- Laser application in the field of power batteries
Previous Speakers: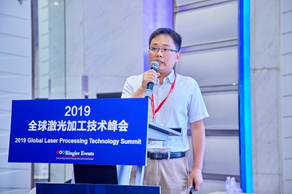 Mr. Shuxu Hu, Director
Han's Laser Technology Industry Group Co., Ltd
Topic:Application and development direction of laser technology in consumer electronics intelligent manufacturing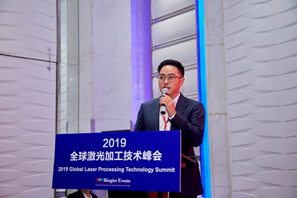 Mr. Eric Wang, Regional Sales Manager
II-VI Infrared Laser (Suzhou) Co., Ltd.
Topic:Overview of II-VI Products and Application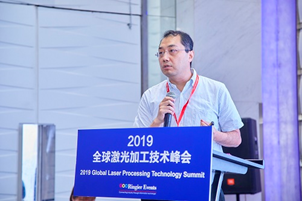 Mr. Huan Qi, President & CEO
Nanjing Huirui Optoelectric Technology Co., Ltd.
Topic:Applications of Laser Metal Additive Manufacturing and Surface Strengthening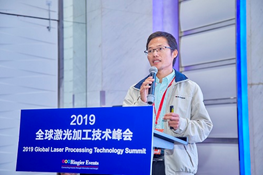 Mr. Shanglu Yang, Professor/Research Fellow
Shanghai Institute of Optics and Fine Mechanics, Chinese Academy of Sciences
Topic:Latest Advances in Remote Laser Welding in the Automotive Industry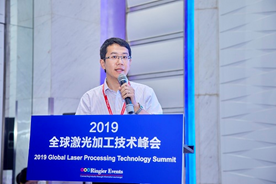 Mr. Kai Zhao, Senior Engineer/Director of Laser Processing Laboratory
Shanghai Aerospace Equipment Manufacturing Co., Ltd.
Topic:Laser technology in aerospace applications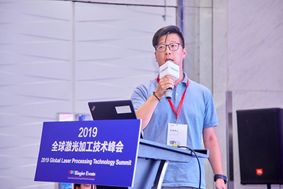 Mr. Hao Jin, Vehicle Body Equipment Engineer
SAIC Motor
Topic:Application Planning of Laser Brazing in SAIC Passenger Vehicles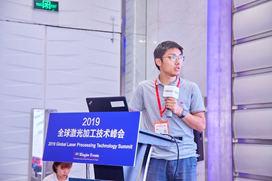 Mr. Marco Chen, Account Manager
II-VI Infrared Laser (Suzhou) Co., Ltd.
Topic:Applications in laser manufacturing with II-VI HIGHYAG products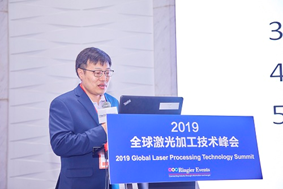 Mr. Scott Li, General Manager
Shanghai Empower Technologies Co., Ltd.
Topic:Laser Cutting and Welding CNC Systems Based on PLCOpen & EtherCAT
Fieldbus and High Power Laser Beam Delivery Solutions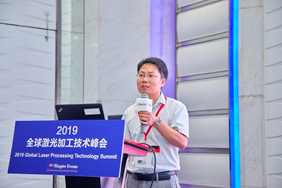 Mr. Yi Shen, Technical Director, White Body Product Line, Intelligent Equipment Group
HGTECH
Topic:Application of laser intelligent technology in the automotive industry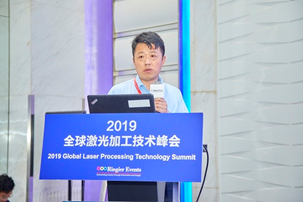 Mr. Weimin Zhou, Research Fellow
Shanghai Institute of Industrial Technology/ Shanghai Nanotechnology and Industrial Development Promotion Center
Topic:Recent Progress and Trends of Laser Addition Manufacturing Technology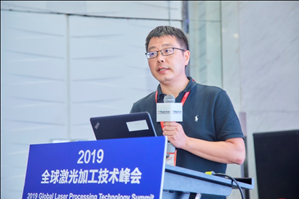 Mr. Peilei Zhang, Ph.D/ Associate professor
Shanghai University of Engineering Science
Shanghai Collaborative Innovation Center of Laser of Manufacturing Technology
Topic:Application of high speed laser arc hybrid welding in automobile industry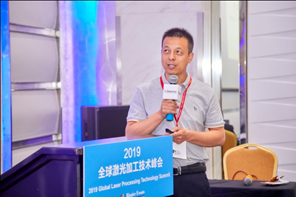 Mr. Jianguo Liu, Research Fellow
Wuhan National Laboratory of Optoelectronics, Huazhong University of Science and Technology
Topic:The Application of Laser Advanced Processing Technology in Electronic Manufacturing Industry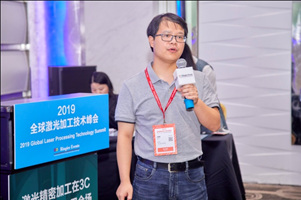 Mr. Jianchao Wang, Vice Director
Shanghai Institute of Laser Technology(Shanghai Keylab for Laser Beam Micro-Processing/ Shanghai Laser Intelligent Manufacturing Engineering Technology Research Center)
Topic:Application and development trend of UPS ultrashort pulse laser micromachining technology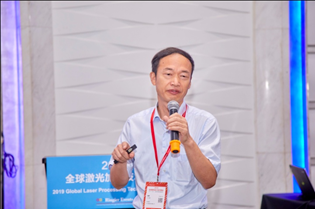 Mr. Zhe Liu, General Engineer, Manufacture Technology Research Department
ZTE CORPORATION
Topic:Application of Laser Technology in Soft Brazing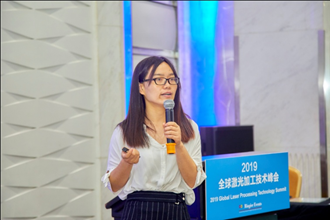 Ms. Jing Qian, Doctor
Nanjing Institute of Advanced Laser Technology
Topic:Ultra-fast laser micro-nano processing
manufacturing in the intelligent era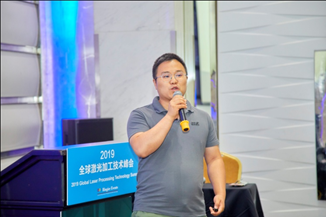 Mr. Jun Zhang, Associate Research Fellow
CIOMP, CAS
Topic:High Power, High Beam Quality Diode Laser Coupling Technology and Its Application
Who will attend
Laser component manufacturers
Laser manufacturers
Laser equipment manufacturers
Laser system integrators
Automation systems and equipment manufacturers
Automotive, power battery manufacturers
Manufacturers of 3C products such as smartphones, tablets, laptops, etc.
Automotive Electronics, AGV, Logistics Robots
Manufacturers of semiconductor industry such as integrated circuits, sensors, optoelectronics, et
Why you need to attend
Highlights:
Precise exposure
100000+ related database accurately pushes meeting information
Cooperative media comprehensive coverage, detonating industry attention and helping brand development
Key People Gathering
The authoritative experts in the industry and senior executives of well-known laser companies analyze the current status and development trend of the laser market
300+ professional audience p