Webinar: Upgrade to automatic, sustainable, shrink sleeve packaging
Date Published:7/2/2020 02:07:29 下午
Sustainability, and other issues in packaging addressed during an online conference with representatives from the Indonesian Packaging Federation, Asian Packaging Federation, and Dase-sing Packaging Technology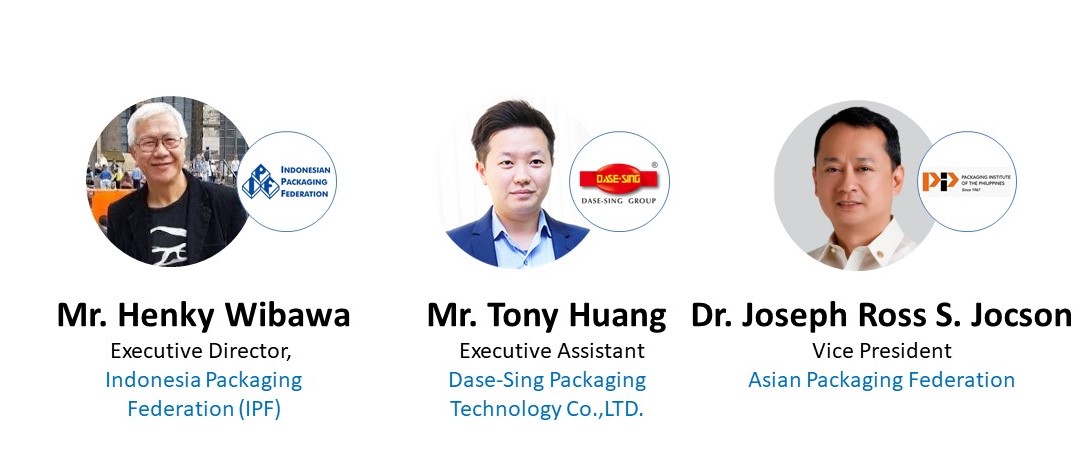 On 12 June 2020, Dase-Sing Packaging Technology Co., LTD together with Ringier Events presented on global sleeve packaging trends and the latest machines and equipment for shrink sleeves. Mr Tony Huang, Executive Assistant delivered the presentation for the Taiwanese company.
In a panel discussion, Mr Huang was joined by veteran packaging industry experts, Mr Henky Wibawa, executive director/CEO at the Indonesian Packaging Federation who spoke on sustainable packaging trends, and Dr. Joseph Ross S. Jocson, Vice President of the Asian Packaging Federation, and former president of the Packaging Institute of the Philippines, who shared his perspective of the industry in the Philippines.
Dase-sing is a one-stop shop for films (PET, OPS, OPP, PLA, PVC, PE), advanced printing (rotogravure, digital and flexo machine), and machines sleeve applicator, cup unstacker and restacker, OPP labeling machine, sleeve underlaping machine and sleeve orientator). Its products and services are trusted by many leading brands across Asia.
Some companies asked why they should use shrink sleeves. According to Mr Huang, sleeves offer flexibility. For instance, one container can be updated by simply changing its full body shrink sleeve. Shrink sleeves also help protect the contents from UV light, or even avoid the print from the container from being scratched off. Aside from these, shrink sleeves can be designed with perforations that make them easy to remove and also ready for recycling, he said.
Mr Huang also stressed on the cost reduction benefits that come with using shrink sleeves, since downgauging is possible. He shared the features of ultrathin30um film, as well as other films that are currently offered by the company. This includes white film especially used for dairy, low temperature shrink film, and high shrinkage film with a shrinkage rate of 78%, among others.