ASEAN Advanced Automotive Manufacturing Summit 2023
Date Published:6/23/2023 07:06:30 下午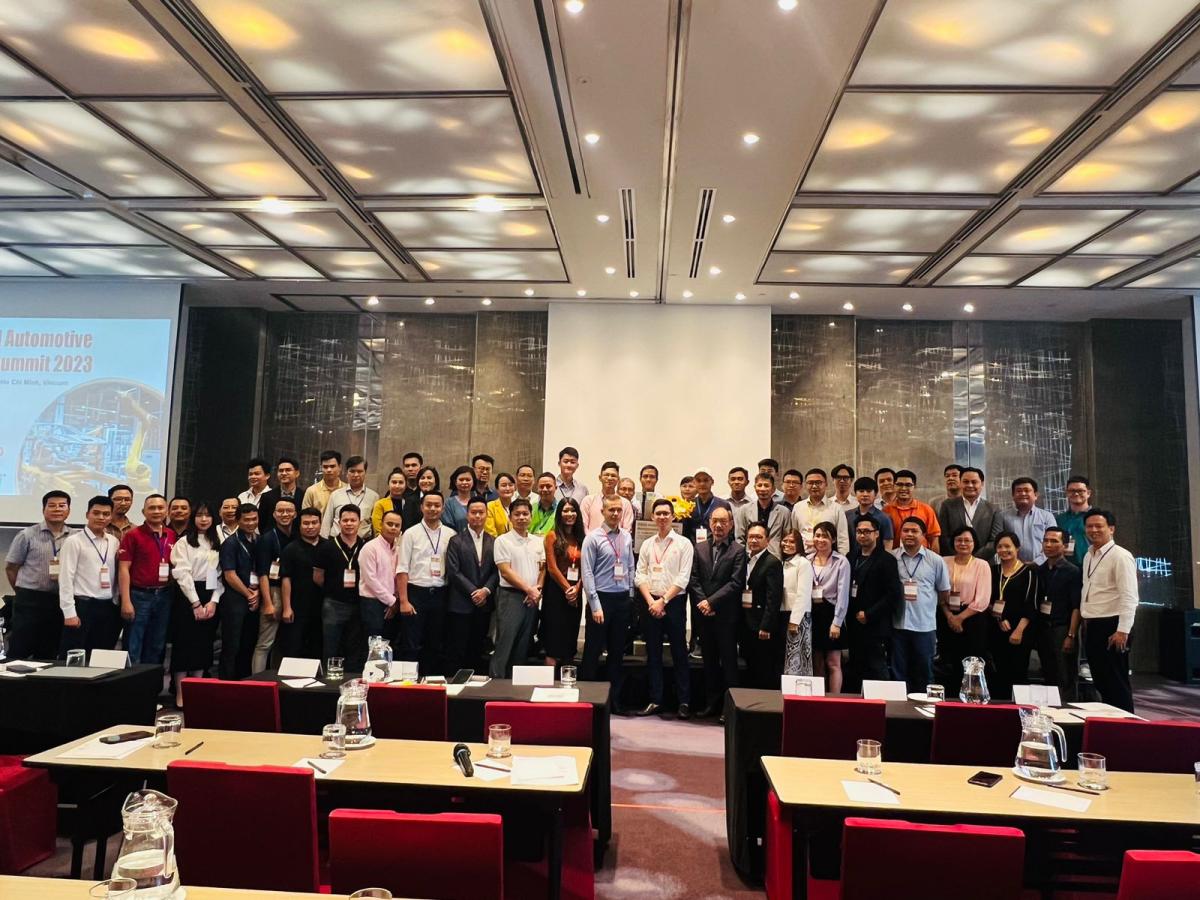 The ASEAN Advanced Automotive Manufacturing Summit 2023 took place on May 25-26, 2023 at the Pullman Saigon Center, organized by Ringier Trade Media Ltd.
The conference aimed to serve as gateway for those wanting to explore Vietnam's automotive industry and for automotive professionals in the country wanting to learn the latest production solutions for a more cost-efficient production.  Driven by the insights and expertise of highly experienced speakers who talked about the hot topics in today's automotive design, production systems, E-mobility trends and solutions, the two-day event was a powerhouse of learning and networking opportunities too
The conference welcomed business partners: Jimmore International Corp., Yuhuan Cnc Machine Tool Co., Ltd, Shanghai Hanbang United 3D Tech Co., Ltd., Wuhan Huagong Laser Engineering Co., Ltd, Hurco (S.E. Asia) Pte Ltd, and WSS Precision Tools (Shanghai) Co., Ltd. Including partner associations: Viet Nam Association of Mechanical Industry (VAMI), Vietnam Association of Supporting Industries (VASI) and Ho Chi Minh City Association of Mechanical – Electrical Enterprise (HAMEE).
The last couple of years gave us a lot of things to consider and analyze. This Summit gave a general overview of some of the most important forces shaping up the manufacturing industry. The world is taking large steps in the direction of automation, AI, digitalization, robotics, IoT and more. Use these latest trends to your advantage.
The aim is to provide the automotive manufacturing industry with the most up-to-date technology and trends affecting the industry. We are presenting you with key experts providing solutions, and offering analysis and opinion pieces, all in an effort to arm you with the knowledge that will separate you from the pack, and make it easier for you to run your business.
Another highlight of the event is the guided tour to the factory of Isuzu. Here, delegates were able to get first-hand information from technical engineers on the shop floor.   
Ringier Trade Media is committed to providing a valuable platform for the global industry to come and do business, and strives to deliver excellence year on year. We will continue to work closely with the industry and key players within, to create the definitive meeting and marketplace for Asia's automotive industry. Incidentally, this year also marks the 25th anniversary of Ringier Trade Media. As we celebrate this milestone, we look forward to more enriching conferences organized through the Ringier Events.