The VERDERHUS is a Screw Channel Centrifugal pump, which is a hybrid between a positive displacement and a centrifugal pump. The conical 'corkscrew' rotor sits inside a cone shaped casing, during operation it draws the fluid into the impellor vanes & simply pushes the fluid out of the discharge flange.
The unique design of the 'corkscrew' impellor massively reduces the potential for clogging & allows the passage of large solid particles. These two benefits make it an ideal solution for sludge transfer applications typically found in waste water treatment plants.
Many pumps suffer from high wear when pumping abrasive fluids which can means high maintenance costs, the VERDERHUS has a proven long life design, even in the most arduous and abrasive applications suction as slurry, cement and chemical waste transfer the pumps have very low downtime or service requirements.
The VERDERHUS can be used in an extensive range of applications & in each one the pumps gives the end user numerous benefits.
Thumbnail (228 x 152 px):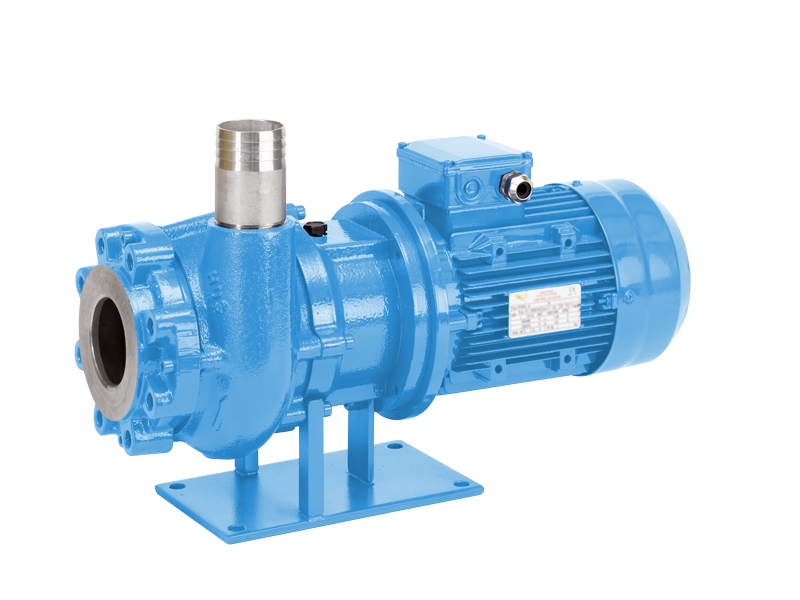 Company:
Verder Shanghai Instruments and Equipment Co., Ltd.
Innovation Awards:
2015 Ringier Technology Innovation Awards – Pumps & Valves
Product Category:
Jet pumps & Other Pump Types