Caramel sauce is a natural seasoning that is widely used in various food processing. Through the traditional cooking process, combined with the fragrance technology, you can get the classic Belgian caramel sauce, which is healthy and delicious.
Flavor: There is a sweetness in the coke, which is the double enjoyment of smell and taste.
For Baking: Caramel sauce with fruit, nuts and other smart blends to make biscuits, silky and full, sweet but not greasy; can also be applied to cakes, bread, popcorn and other high-temperature baking products, combined with professional perfume technology and With the application process, you can taste the high quality baking products with full color and flavor.
For Dairy: Caramel sauce is applied to ice cream products. It can be flexibly matched with Taihao milk, wheat flavor, coffee, chestnut and other products. Combine our professional flavoring technology to make ice cream sandwich sauce; let the taster's lips and teeth stay fragrant, The color is excellent, and the endless aftertaste of ice cream is good. Of course, the application to dairy products is also extremely extensive.
Thumbnail (228 x 152 px):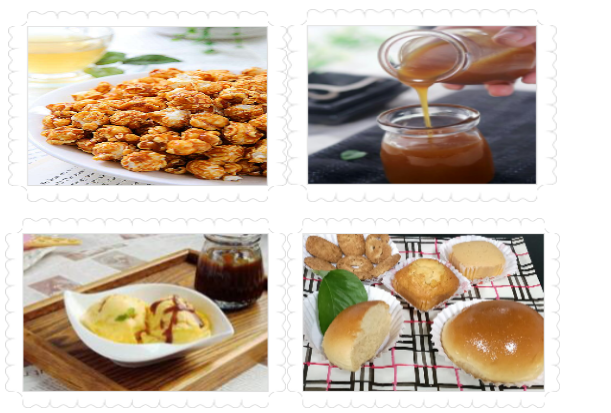 Company:
GUANGZHOU FLOWER FLAVOURS&FRAGRANCES CO.,LTD
Innovation Awards:
2019 Ringier Technology Innovation Awards - Food & Beverage Industry
Product Category:
Food & Beverage Ingredients